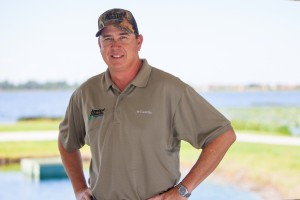 Paul C. Myers, Jr.
Executive Vice President,
Agronomist
T (863) 533-8882
F (863) 534-3322
Summary of Experience
Mr. Myers has been in the employ of AAM since 1984.  He began as "shop boy," washing and servicing equipment.  At the age of eighteen he began field work as a licensed herbicide applicator working in all aspects of AAM's scope of services. Currently he is serving as General Manager. He provides administration and direction over all projects.
PROFESSIONAL ASSOCIATIONS AND ACTIVITIES
Aquatic Plant Management Society Board 2004-2007
Florida Aquatic Plant Management Society, President 2002-2003
Florida Aquatic Plant Management Society Board 2000-2003
Alpha Gamma Rho Fraternity
Aircraft Owners and Pilots Association
LICENSES
Florida Pesticide Applicators License:
Aquatic and Natural Areas Categories #CM9899
Georgia Pesticide Applicators License:
Aquatic and Right of Way Categories #06719
Alabama Pesticide Applicators License:


Aquatic and Right of Way Categories #3594

Mississippi Pesticide Applicators License:
Aquatic and Right of Way Categories #6137
EDUCATION
Bachelor of Science Degree in Agronomy
University of Florida, 1996