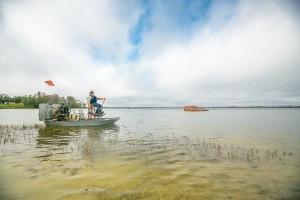 A culture of service, safety and environmental advocacy.
AAM is a family-owned business whose core values have helped mold the striving business we are today.
Unparalleled Customer Service
Our history is deeply rooted into our daily business practices and expressed in our unwavering dedication to providing an exceptional experience to each of our clients. When you choose AAM, you're hiring a team of industry professionals who have a passion for what they do and look forward to assisting you with your vegetation management problem.
From exemplary customer service to unsurpassed attention to detail, each employee at AAM is proudly committed to our company-wide service culture.
Learn more about our promise to you: The AAM Service Advantage.
---
Safety
We're committed to safety: At AAM, our commitment to safety measures is at the forefornt of our business practices. We're continuously looking for new methods to increase our saftey performance. Here are few of our saftey practices that you can expect from AAM:
Certified through ISNetworld, holding an A rating.
Daily Safety Meetings
Personnel always wearing full protective equipment.
Ongoing quality control efforts of all equipment.
---
Environmental Advocacy
Successful vegetation management while protecting the environment.
Protecting Florida's fragile ecosystem and aquatic habitat is our primary objective. We use only EPA registered chemicals and eco-friendly weed management techniques. Our AAM Professional Applicators are highly trained in identifying critical factors regarding the surrounding habitat and choose the most appropriate management technique to ensure weed control while maintaining the health of the environment.
Our company goal is to consistently provide our employees with beneficial continuing education throughout the year to maintain our high level of expertise regarding aquatic weeds, environmental concerns and the most advanced technology available today.
AAM recognizes the complexities of carrying out sound, safe, efficient vegetation management applications. Our management techniques provide a cost effective solution without negatively impacting fish, wildlife or desirable plant species. The required record keeping, understanding of environmental safety and stressing of personnel safety are all important aspects to our daily business operations.