Water resource stewardship practices are crucial in ensuring that our precious water resources are protected for the present and for future generations. At Applied Aquatic Management, our experienced team of licensed applicators is continuously trained and dedicated to maintain the highest ethical and legal standards of ecology and natural resource stewardship.
About The Award
The Steward of Water Award, presented by SePRO, recognizes companies and individuals who actions and management solutions are working with government agencies, lake associations and private property owners, to preserve water. Additionally, The Steward of Water practices help ensure advancement of sustainable future for the aquatics industry, the company, and its employees.
The Nominations
In 2014, SePRO asked Preferred Applicators to submit highlights of the Stewards of Water practices they and their companies have been implementing—Practices, like those implemented by Keith Magnus, a 20-year employee of Applied Aquatic Management, Inc., that demonstrate leadership with educational and project review sessions focused on assisting AAM's customers understanding of the impact of invasive species, harmful and toxic algae, phosphorous pollution and the benefits of proactively implementing best management practices to preserve water resources.
Keith's Selection
Of the many applications submitted, AAM's Keith Mangus was selected as the recipient of the the SePRO Steward of Water Award. In recognition of Keith's achievement, SePRO's presented Keith with the Steward of Water award in recognition of his "leadership in sustainable management practices which protect, preserve and restore aquatic environments and advance a sustainable future for business, industry, and the aquatics industry."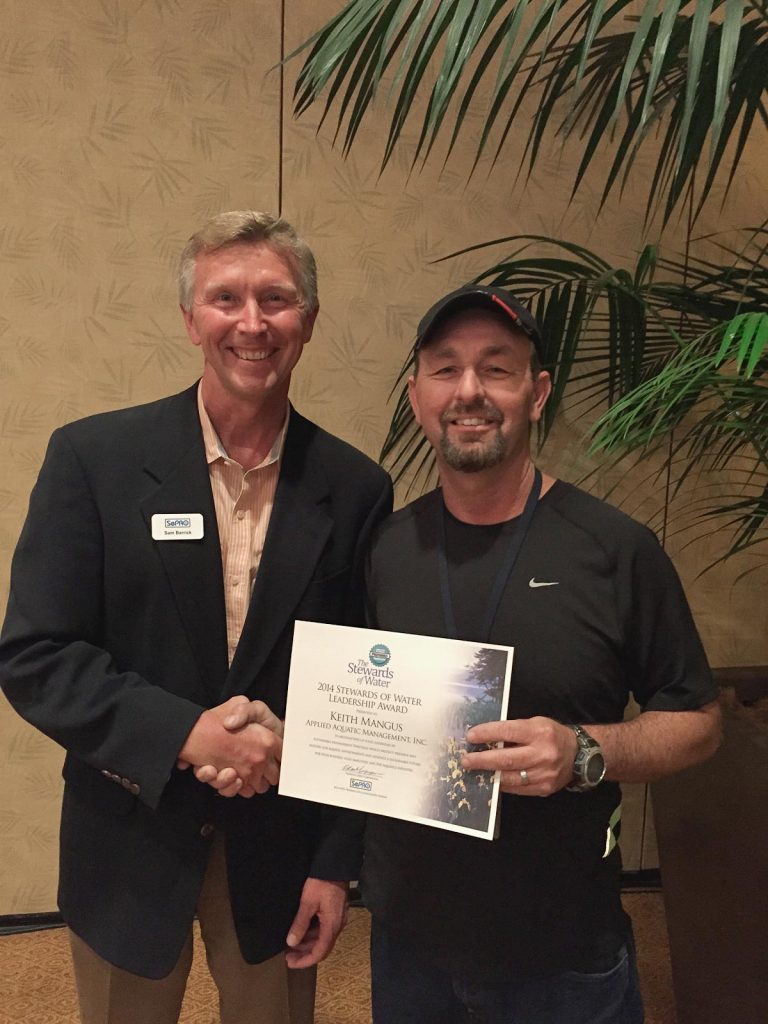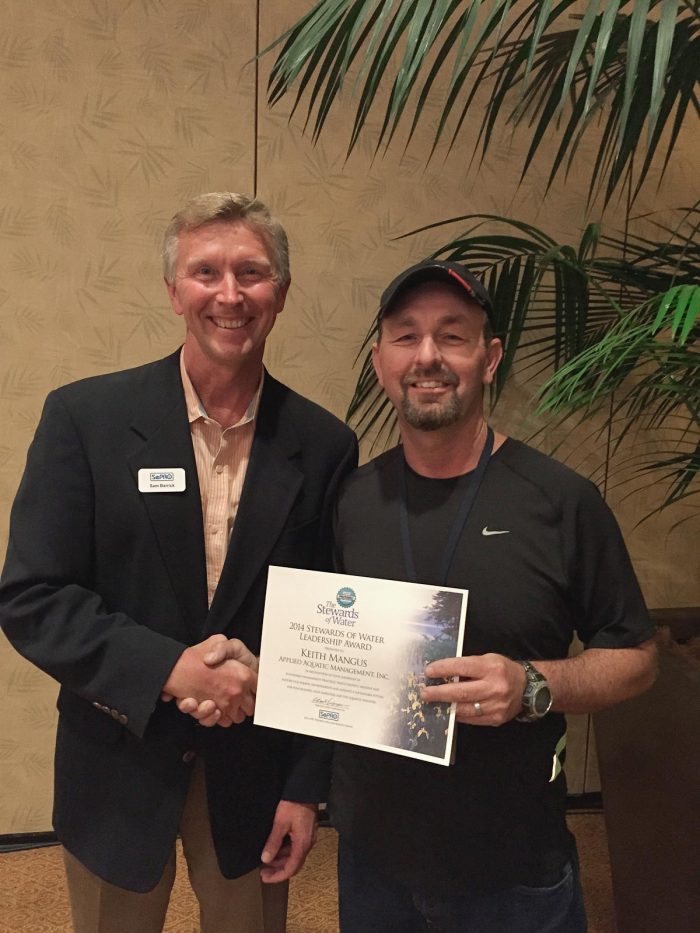 Congratulations, Keith! We couldn't be more proud to have you as a member of our team.