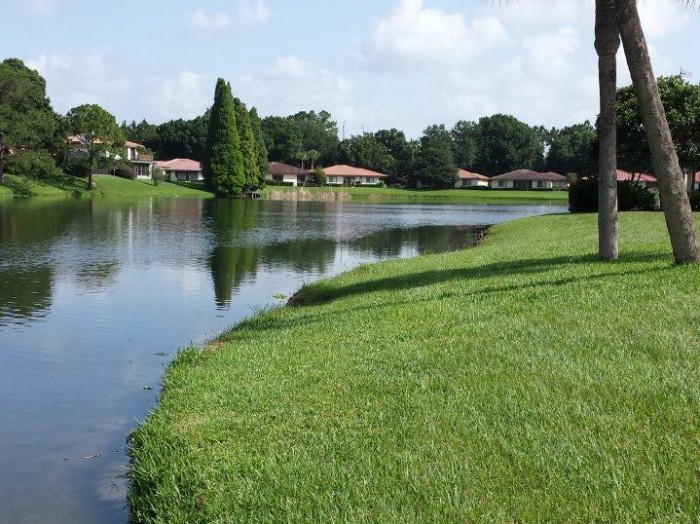 A Special Thanks
At AAM, we take customer satisfaction very seriously.  From employee licensing to superior chemical mixes and rigorous safety standards, we go above and beyond to ensure AAM is the company our customers will be happy to do business with for years to come.  This is why it is such a pleasure when one of our customers takes time to reach out and let us know how we're doing.  The below letter was addressed to our Vice President & Project Manager, Wade Pharis.
The Letter:
Dear Wade,
Just a quick note to express our appreciation to you and Applied Aquatic for resolving the aquatic concerns on Canyon Lake. You may recall our first meeting was about 7 years ago and dealt with the overrun of Hydrila. It was a big problem for the homeowners living on the lake.  From spraying the plant to introducing Carp into lake, the Hydrila problem no longer exists. This was the beginning of a long standing professional friendship.
We have been in our home on Canyon Lake Point 25 years. The setting is beautiful with water in the front and the back of our lot. However, the front became infested with cattails and a variety of other weed type foliage that had little to do with the quality of the lake water or facilitating an attractive shoreline.  The foliage had been cleaned out numerous times but after a short period reverted back to an unattractive sight.
Several months ago you and members of your staff came out to the lake and made suggestions for cleaning up the lakefront. You insisted it was important to maintain the integrity of the shoreline and ensure the fish, birds and other wildlife were not affected by the removal of the foliage or the chemicals used. Joe Malone sprayed the vegetation controlling the unsightly plants which were later removed from the lake by an Applied Aquatic Hand Crew. There was no debris left in the lake or on the shoreline. We now have one of the most beautiful lake fronts in Lakeland.
Thank you for a job well done,
Marcia and Paul Alley
Photo Gallery: Before & After Treatment
Canyon Lake: Residential cattail infestation prior to treatment
AAM crews begin work on invasive species removal
After residential treatment completed
Side by side - Before and after lake management treatment
We welcome you to learn more about our services and to receive a free quote. Get started today.
Get your free evaluation & estimate